Welcome to the Forge of Empires recruitment site!

Fellow citizens, we cannot escape history. We at Forge of Empires will be remembered in spite of ourselves. Thus I implore the experienced among you who enjoy teamwork, helping others and have an enthusiasm for FoE to join our team! We have many volunteer opportunities across our support teams. Go forth and apply, and remember my old quote – "Whatever you are, be a good one."
Are you an experienced Forge of Empires player, and wish to share your knowledge? Do you enjoy helping the Community? Do you want to shape the future ages and features? If you answered
yes
, you may be just the right person we are looking for. The support team is always looking for enthusiastic volunteers who enjoy teamwork, helping others and of course Forge of Empires!
The Forge of Empires Team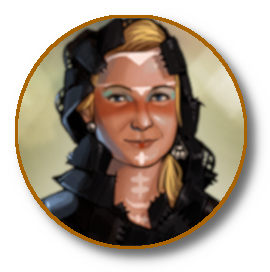 Saraus the First
Ingame Moderator
Since becoming an ingame moderator, it's added a whole new level of game play for me. I was starting to wonder if I should take the drastic move of going up an era (I quite like where I am but I was starting to get bored), but instead I can now help other players. It's rare to have the same two queries in a row, so the variety adds to the fun! The team are a bunch of brilliant people, who are so incredibly helpful, and I'm just genuinely enjoying my time helping out!
The Forge of Empires Team consists of many roles. Our core roles are:
Community Manager & Co-Community Manager
Ingame Moderators
Forum Moderators
Social Media Moderators
The Forge of Empires Team is made up of a vast mixture of dedicated players, who love to support their favorite game! The team is structured in a way that it allows those who want to get involved in different projects do so, and even step outside their comfort zones. The choice is theirs.
As part of our volunteer team we offer great opportunities to develop new and existing skills, a monthly premium bonus, plus the opportunity to join the team on an annual meet up.
Ingame Moderator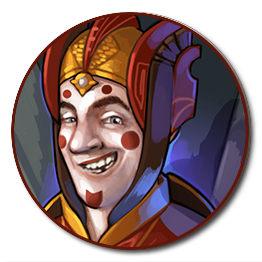 DWPearce

Senior Ingame Moderator

My time so far as a Moderator has been great, I would say the best thing I enjoy as a moderator is the comradery within the team. The team is great to work with any problems they are always there to help when its needed. The training side of being a moderator has been well thought out and it enabled me to ask questions and iron out any problems or queries, I am looking forward to the next set of training and the meet up in June as it would be nice to put faces to names.
An ingame moderator works as part of our team, led and trained by the Community Manager or their senior team. A good team attitude is essential as we help and support each other in this sometimes stressful role. We have a good team spirit, and enjoy a lively team Skype chat where we keep up to date with the latest bugs.
Ingame Mod duties include:
Answering questions sent in by players

Detecting and testing bugs to be sent to the developers

Detecting rule breaking and placing bans

Helping players to appeal their bans fairly

Testing game updates for bugs before they are released

Be able to respond to tickets within 8 hours
Social Media Moderator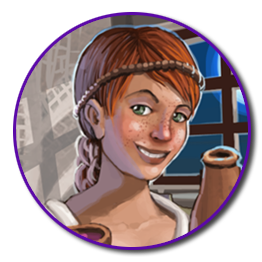 Twomsuk

Senior Ingame Moderator

Joining the Support team has both broadened my game knowledge, given a whole new perspective on the game and how it runs. It's not all "happy to help" or "your banned" but it is solving the puzzles that players present to us and being part of a great team of players and a very rewarding experience.
The Social Media Moderator will implement the game's moderation strategy on social networks like Facebook, Instagram, Twitter & Google+, ensuring a safe and legal community environment, promoting first-rate customer service and helping to build up a strong community around our game.

You will be using our cross-device tool (either on mobile or desktop) which will allow you to quickly moderate all the content created by our players on social media.
Social Media mod duties include
Implement the community moderation practices on a daily basis, while coordinating with the Social Media Coordinator

Review and moderate content within comments received to our posts & tweets, as well as on our monitored hashtags

Provide direct support for easy-to-solve issues addressed by users that don't require disclosure of personal data or redirect users to the appropriate support tool

Constantly engage with the users, by answering to questions and further asking questions, in order to build as much buzz around the game as possible

Forum Moderator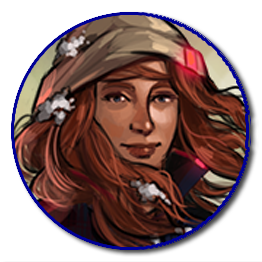 Amy Steele

Forum Administrator

The forum is the beating heart of the community. Keeping it a fun and friendly place to be, without being over harsh in terms of moderating can be a challenge, but it's one that I love. Every day interacting with the community on the forum is different, every day brings fresh ideas, fun and laughter, and new challenges to meet... always something to look forward to!
As a forum mod you will be responsible for ensuring the content in the sections you cover remains within the rules and that appropriate action is taken where needed. You will also be an example for the rest of the community and you are expected to have good communication skills.
Forum mod duties include:
Dealing with rule breaches.
At least twice daily checking of reports.
Offering help and advice to the community.
Representing InnoGames on the forum.
Team Requirements
Lady Marlena
Community Manager
Working with a group who are really dedicated to helping their fellow players is incredibly rewarding. It's a pleasure to be part of the Management team for Support and for our Community. We offer extensive training and support to our moderators as well as a lot of fun and laughter along the way


All roles within the team are customer service roles, and mods need to have a good attitude with all people, including those whose first language is not English.
To apply:
You need to have reached CA or demonstrate a superior level of game knowledge
You need to be at least 18 years old
You must have excellent written English and be willing to use a spell checker and to proofread your written responses
You need to be available to answer player enquiries every day, and give at least 14 hours a week to the role
Communication within the team is vital and therefore all applicants must have and be willing to use our web based chat client
Forum experience is a plus for Forum Moderator applicants
Additionally, Social Media Moderators must have:
Good knowledge of social media

Good written communication skills
You must demonstrate a superior level of game knowledge