Welcome to these pages! We're glad to see that you are interested in joining our Team. Please allow us to give you some more information about who we are and what we do. We're looking forward to receiving your application, so that we can hopefully work together soon!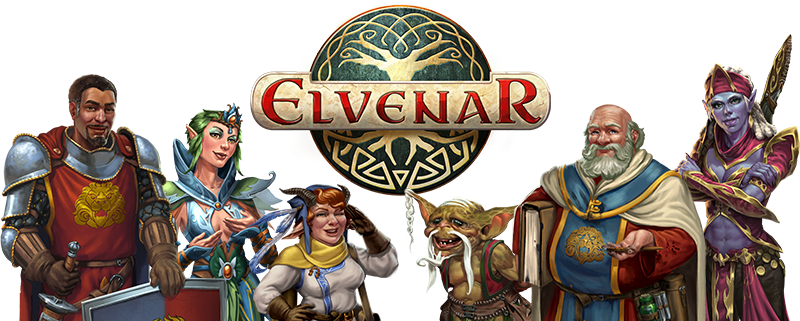 Join the Elvenar Team now!
Within the Elvenar Team you will find many members of different ages but all bound to one true passion: Elvenar. As a team, we strive to always be as helpful and assist our players, but also each other, as well as possible.
We answer questions or discussions on the forum, and take care of ticket requests via our support, always aiming to solve any problems and provide as much information as possible to our players.
What do we offer?
The opportunity to look at the game from the "other side" on a voluntary basis

Possibly your first steps ever within the gaming industry
The possibility to gain experience and develop your personal skills
Friendly colleagues, all bound by their passion for Elvenar and gaming in general
Fun and a very pleasant work atmosphere
The chance to share your personal feedback about Elvenar in a very direct way
...and all of that from the comfort of your home.
What are we looking for in new team members?
The ability to assist players in all incoming requests while remaining calm and friendly at all times
Willingness to actively gather and forward feedback, and inform players with the information they require
A mindset that allows you investigate and solve problems efficiently
Forum Moderation
As a forum moderator you're responsible for the forum sections assigned to your care. Together with the rest of the forum moderation team, you are responsible for guiding the discussions and answering fellow players' questions and concerns and forwarding the feedback coming from the community to the rest of the team.
You enjoy participating in discussions and being part of the Elvenar community. With the tools and guidelines available to you, you will be moderating forum discussions in a constructive way, contributing to the success of the Elvenar forums.
Game Moderation
As a game moderator you and your fellow supporters take care of any inquiries sent via ticket by players. You will need extensive knowledge about the game to be able to solve as many issues as possible. Of course we provide you with the guides and tools you need, and the rest of the game moderation team is always available for questions. As a team we support each other and all we expect from you is to ask if you are ever unsure.
You are patient in your communications with fellow players. You enjoy solving problems and helping people with their support requests. Your responsibilities include answering questions, but also investigating reports of potential rule violations and taking appropriate action in all cases using the guidelines that have been set.
Requirements
In order to provide the level of service we want, we have a few requirements for new team members.
You enjoy operating as part of a team
You are at least 18 years of age
You have excellent written English (though it is not necessary to be a native English speaker)
You have enough spare time to be active in your chosen role (you will need to be available at least 1 hour per day to perform your tasks)
You are able to always remain calm and friendly, even in hard situations
You haven't committed any (major) rule violations
We are looking forward to hearing from you!
Until then,
Your Elvenar Team